Madan Gopal Prabhu glorifies the GBC College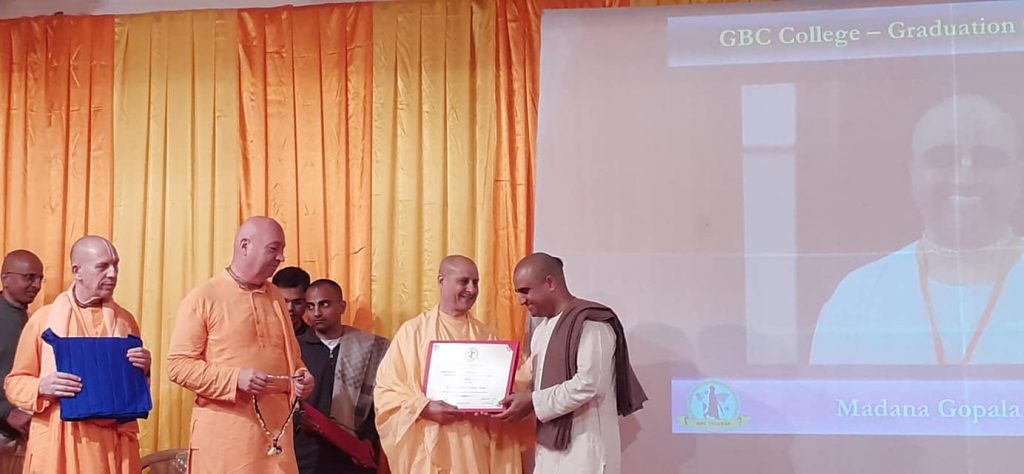 By Madan Gopal Prabhu
It has been over three years now since graduating in Feb 2020 from the GBC College of Leadership (an in-depth 2-year intensive course almost like an MBA in ISKCON Management and Leadership Best Practices).
I have had the good fortune of applying these skills over the last three years at a number of temples as their Zonal Supervisor and I'm always learning something new from the leaders at these temples.
The amount of learning and application in the GBC College course is incredible and it has been crafted by Srila Prabhupada's disciples and other senior leaders of ISKCON based on the direct teachings and examples of Srila Prabhupada as he was building out his movement and vision.
Topics included:
Strategic Planning
Levels of Leadership
ISKCON Law
Temple Management Practices
Financial and Accounting Modules
Sadhana for Leaders
Succession Planning Principles
Leaders as Cultural Engineers
The Art of Decision‐making
Unity in Diversity
20 years of Bhakti‐vriksha – Where do we go from here
ISKCON Communications
Social Media and Online Outreach
Conflict Resolution – taught by Vraj Vihari Prabhu
Devotee Care
Developing Excellence in Vaisnava Seva
Srila Prabhupada's 12 Leadership secrets
Art of Coaching
….. (and that was just the first residential)
Plus dozens of in-depth online modules and project.
It's amazing how time flies.